The right PPC management strategies can help you be more successful with running your Amazon business.
With the right strategies in place, you can control your ACoS, drive buyers towards your Amazon store, and increase your sales and profit.
However, it's also easy to mess it up.
PPC can become a money drain for you if you don't have the right mindset, people, and strategies in place.

As an Amazon PPC management agency, we understand how valuable the right PPC management strategies are for Amazon sellers.
And today, we will be sharing our best tips on how to get the most out of your PPC management strategies.
What is Amazon PPC Management?
In simple terms, Amazon PPC is an advertising model where you can promote your brand through pay-per-click advertising.
The goal is to get more eyes on your products by using three types of Amazon ads: sponsored products, sponsored brands, and sponsored display ads.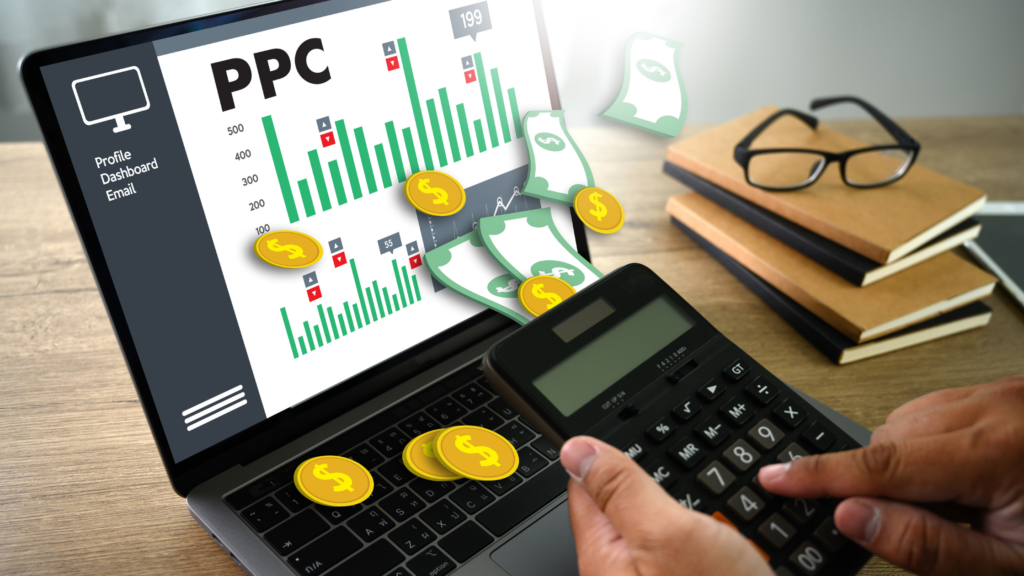 Sponsored products are keywords and ASIN-targeted ads let you promote individual products within Amazon search results.
Sponsored brands are ads that help you build your brands. This type of ad lets you use custom headlines, brand logos, and up to three product models at the top of Amazon search results.
It encourages shoppers to visit your Amazon store page or landing page.
On the other hand, sponsored display ads send buyers and shoppers to the Amazon product detail pages.
It provides shoppers with relevant ads on Amazon and on external websites. It's also a great strategy for remarketing specific products on Amazon.
On the surface, it looks easy to create ads on Amazon. But it's not as simple as it seems to be.
To be successful at Amazon PPC management, you need to have a good understanding of how Amazon works.
You need to know the basics of marketing, including an understanding of target markets, buyer psychology, and how they make buying decisions.
As an Amazon PPC manager, you'll be responsible for managing ad spending while growing sales and business results.
Some tasks include market and keyword research, optimization, bid and budget management, and market monitoring.
You are also expected to optimize campaigns based on performances, trends, and seasonality.
Getting good Amazon PPC management services equates to good overall performance and profit.
And above all, it would mean living a life of time and financial freedom for yourself and your team.
How does Amazon PPC work?
So how does Amazon PPC work, and is Amazon PPC worth it?
The quick answer is definitely yes. That's IF you do it right.
As the name suggests, Amazon provides an advertising service where you pay according to the number of clicks the ad gets on the advertisement displayed.
The goal is for you to get all the help you need in boosting your products.
When people click on your ads, the keywords you used are indexed by Amazon and help in your organic ranking.
This will help you get more exposure and eventually, sales.
The keywords come from actual searches that shoppers make on the platform.
Amazon's algorithm then retrieves a list of search results that match these terms. The results are a combination of organic and paid ads.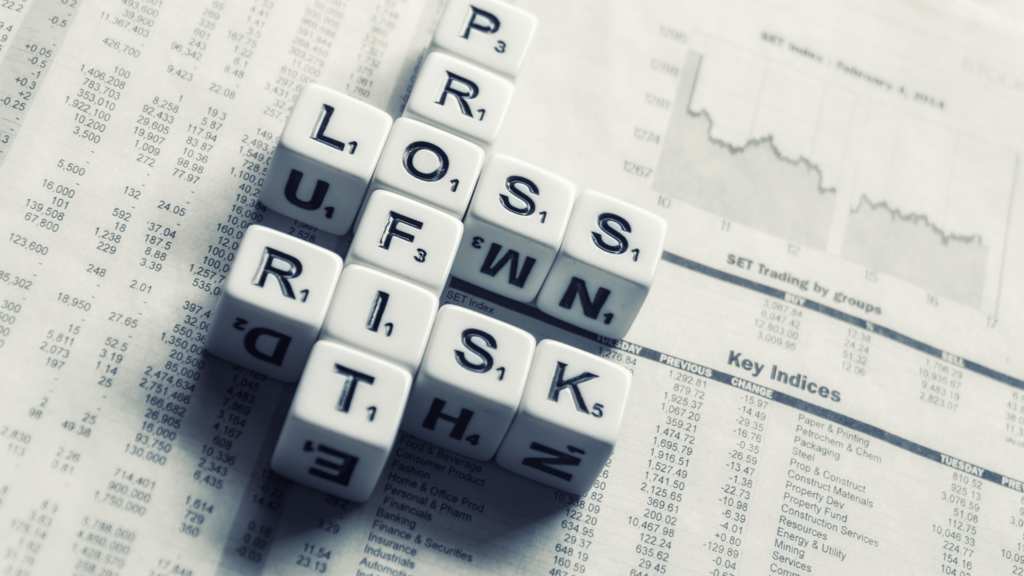 The only difference is, paid ads may appear more prominent than organic ones.
Therefore, you need to make sure that you are using the right keywords in optimizing your products.
You have the option of doing your own research, or you can let Amazon recommend relevant keywords for you.
That's where Amazon PPC comes in.
Amazon PPC works on the basis of an auction-based approach. Vendors and sellers are required to bid on specific keywords that they think buyers will use to search for.
As an Amazon seller, you need to maximize the use of these keywords. That's why you also need to make sure you're optimizing everything in your store. Especially when it comes to product descriptions, images, and other aspects.
The less you bid on keywords, the fewer chances of you getting your ads displayed.
Common misconceptions when running Amazon PPC
As an Amazon PPC management agency, we've had our share of clients and partnerships in the past.
And over time, we've come to recognize some common misconceptions that most Amazon sellers have about PPC.
Here are some of them.
Having the wrong mindset about Amazon PPC
Some Amazon sellers, especially the newer ones, often have the wrong mindset when it comes to running Amazon PPC.
Some even think that PPC is an unnecessary expense.
But in reality, running any business means you need to set a budget for promotions and advertising.
It's not enough for you to have a good product. You also need to make sure that your products are getting to the people who need them.
That's what Amazon PPC does for your business. It helps you be on your customer's radar, front, and center.
Think of Amazon PPC management services as an investment that you can benefit from.
The more visible you are on the Amazon platform, the better your chances are of selling your products and making a profit out of them.
Expecting instant results from Amazon PPC
How long does it take for Amazon PPC to work? This is a common question we get from our clients.
Truth is, you need time to ensure that you have the right campaigns in place. The safest time period is at least three months.
Within that time, the campaign is usually focused on getting the right data from your ads. This data can be used to adjust and refine your campaigns.
Your ads can show immediately on Amazon. It can get clicks and insights. But without the proper tracking and assessment, it's easy for your ad costs to blow.
You also need to work with PPC managers who know what they're doing.
It might not take an instant, but the results will be worth it. So be patient and trust the process.
Automating Amazon PPC Campaigns is enough
There are Amazon sellers who think that using Amazon PPC management tools and software is enough to get them sales.
While it's true that tools like Helium 10, Jungle Scout, and PPC Entourage can help you get results, you'll still need human intervention to make it work.
This is also related to the misconception that Amazon is a set-it-and-forget-it type of business. The reality is, it's not.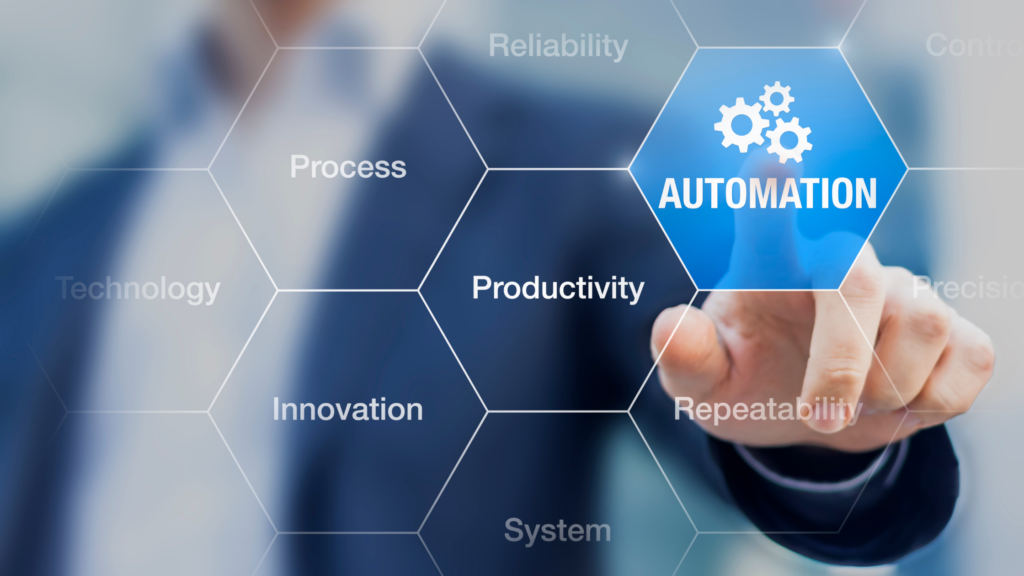 Tools and apps can make it tons easier for you to choose the best keywords to rank for. But you still need the right strategies and campaign structures to hit your goals.
That's where an Amazon PPC manager comes in.
Part of the process is making sure you're analyzing the insights you get from these tools.
AI can do so much, but having an expert test, adjust, and manage your data can still get you further faster.
Setting unrealistic expectations when it comes to ad costs
Newer Amazon sellers make the rookie mistake of setting unrealistic goals with their ad costs budgets.
Experienced Amazon sellers usually know what their ad costs are. And they also make sure to put in some elbow room in case changes happen along the way.
Unfortunately, some sellers set their budgets too tight. They might think it's saving them, but in reality, it's costing them more.
As an Amazon seller, you also need to understand how your PPC metrics are going.
If your impressions are too low, then it's possible that you're getting outbid. You might also be using the wrong keywords on your products.
You also need to watch out if your clicks are high but sales are low. If this happens, then it means that your campaigns are not engaging enough.
If your total spend is lower than average, it means your ads aren't visible enough to your target audience.
And if your overall sales are low, then you need to rethink your campaign strategies.
That's why it's necessary for you to always put enough elbow room for your ad budget. Doing so will help you see what's working and what's not.
The more data you get, the better your future campaigns will be.
Treating their products as their children
We know how hard you've worked on your products, and we get it. We understand how proud you are of them and how good it is.
But do know that product validation is part of business success. In the end, the only thing that matters is if it will sell well on the market.
The problem is, some sellers treat their products like babies who can do no wrong.
And sometimes, this belief can do more harm than good.
Sales and advertising can give great insights into how well your products fit in the market. So does customer reviews and feedback.
And these data can greatly impact how you set up your ad campaigns.
Believe it or not, your PPC results can determine if it's really worth putting your products out there.
Experienced sellers take the numbers to see if their products are still worth investing in and if it still fits the market.
PPC metrics will show you the best products that sell like pancakes. It will also identify seasonal and dud products you shouldn't be focusing on.
Remember, even if you love your products as your babies, it's still important for you to consider product-market fit.
If it doesn't, then it might be time to go back to the drawing board to improve it or to scrape it all together.
5 Best Tips from an Amazon PPC Management Agency
There are many strategies out there that you can use to get results for your Amazon business.
But the key is to make sure that you know your basics so you could save time, energy, and resources as well.
At A2Z Seller Care, our goal is to make sure you're getting the most out of your Amazon business.
We know how important time and financial freedom are for you. And we want to ensure your success.
So we're sharing our tried and tested tips on how you could get the best results out of your Amazon PPC strategies.
Conduct regular audits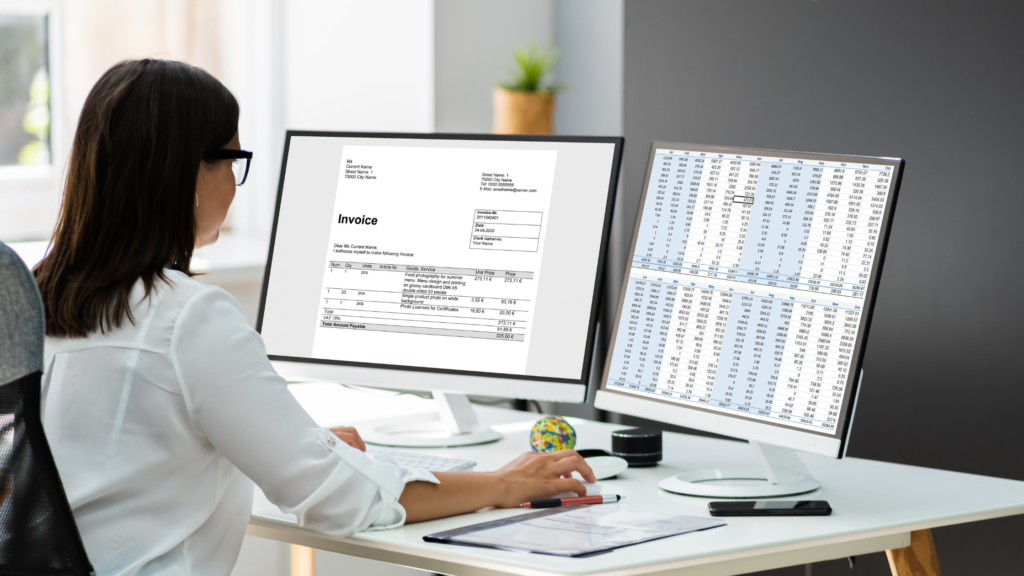 Auditing is as essential as the strategy and execution of the campaign.
Doing regular audits can help you assess your current numbers and give you an accurate picture of where you are in the business.
It also provides you with insights into your best-performing assets and highlights the key decisions you should take for improvements.
So what should you be auditing in your Amazon store right now?
Here are some essentials:
Keyword lists – Are your keywords driving traffic and sales to your listings? Are they still relevant to your existing product listings?
Product listings – Are your content attractive? Is it making a strong impression on your audience?
PPC metrics – How is your performance in the last month or quarter? Are you setting benchmarks for your campaigns? Are you hitting your performance goals?
Campaign structures – Does your campaign follow a clear naming structure? Are you setting the right goals for specific markets?
Ad groups – Are your ad groups related to one another? Are the ad groups following a naming structure that's easy to follow?
Ad targeting – Which of your ad sets need to be updated? How many are set to manual and automated targeting?
If you need help with auditing your Amazon business, you can request a FREE AUDIT here.
Invest in intensive keyword research
Keywords are essential in creating effective ads for your business.
It's the core of your Amazon advertising, and if you don't get the keywords right, then it's going to cost you more.
Make sure to focus on choosing highly relevant keywords and key phrases your target audience would use.
Think about the buyer's psyche. How do they behave when they get on to Amazon?
Consider the difference between a shopper and a buyer. And take note of how they would look for products on Amazon.
Check out frequently bought together to target products that complement yours.
Maximize the search bar and look at the keyword suggestions. This will give you good insights into what people are actually looking for.
You can check keywords on Google and see how they're performing on searches. And you can also use keyword search tools to speed up the process.
Optimize your campaigns and listings
Never underestimate the power of optimized listings.
Optimization increases your store traffic, boosts conversions, and increases your sales.
It also helps improve your ranking and recommends your products more to those who are looking for similar products.
Product listings include six pillars:
Product title
Product images
Key product features
Product listing descriptions
Amazon product reviews
Amazon product listings.
Highly relevant keywords should be placed on these pillars to make sure that both Amazon's algorithm and buyers will see it.
Make sure that these keywords are found at the beginning of your product title.
The product details page should also have keywords that you couldn't fit in the title.
You should also be listing the benefits and features of the products in bullet points so it's easy to scan.
This tip might seem basic for some. But a good optimization strategy can make a whole lot of difference.
Take a look at these results we got after optimizing their existing campaigns.
After working with this client, we were able to increase sales by 69% while keeping the ACoS on target at 12.7%.
Download a copy of our case studies here. [Insert link]
Set reasonable goals
We all have one goal at the end of the day. And that is to make the most profit out of the business.
After all, that's the reason why you got into Amazon selling in the first place.
That's why we make sure to ask our clients what their goals are.
More than profit, we want to know about your goals and purpose.
Is it to have more time and financial freedom? Do you want to teach people how to start a profitable business?
Do you want to scale up? Or maybe go into another business venture outside of Amazon?
We want to make sure that we're creating strategies around these goals to make them matter more to you.
But as clients, you also need to set reasonable goals and be open to feedback.
Our goal is to help you reach yours. And that means we will need your cooperation to make it happen.
As clients, you also need to trust our experience as an Amazon PPC management agency.
We will do our best to come up with effective strategies that will work. And if it doesn't, then we'll work together to adjust it to get the results that you want.
Trust the numbers
Numbers never lie. And as business owners, we believe that you should always base your decisions on numbers.
The great thing about Amazon ads is it provides you with tons of insights into how your business is going.
Amazon also helps you get more people within the platform and save you tons on marketing.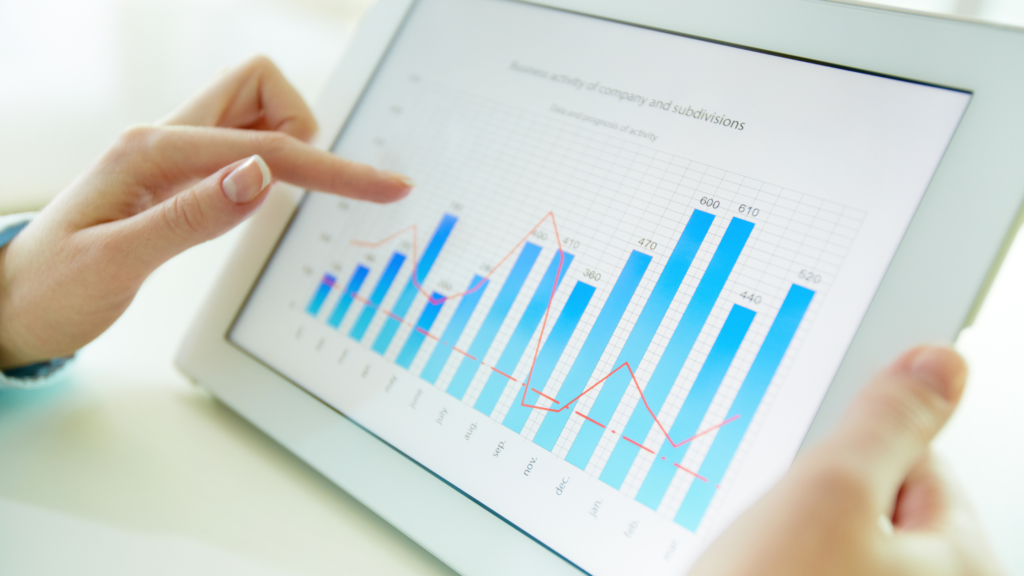 Some sellers make the mistake of investing in traffic outside of Amazon. Most would go the extra mile of spending on Google and Facebook ads in the hopes of getting more sales.
While there's nothing wrong with doing this, it's better to focus on getting traffic inside Amazon instead.
See, people are already on Amazon to buy. And if you compare that to someone still in search mode, then you're losing a lot of opportunities.
So instead of spending on marketing off of Amazon, check your metrics and make adjustments.
Exhaust all your efforts and invest in Amazon ads instead. And if all else fails, get all the help you need from Amazon ads experts.
Read about how to hire an Amazon PPC Agency here.
Conclusion
The key to a successful PPC management campaign is to have clarity with your goals and the right strategies in place.
As an Amazon business owner, you should always keep your customer's path to purchase in mind.
It's necessary to understand how they think so you could design your PPC campaign strategies accordingly.
It's also best to work with an Amazon PPC management agency. Our expertise can help you hit your goals faster so you could focus on the things you want to do the most.
Get the help you need with scaling your Amazon business. Book a call with us today.